Bison Top-Grain Leather Backpack Unique & Handcrafted. One-of-a-Kind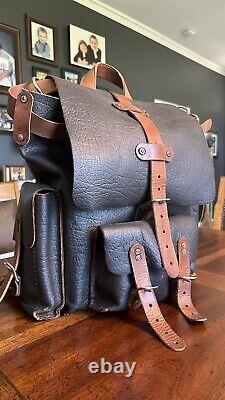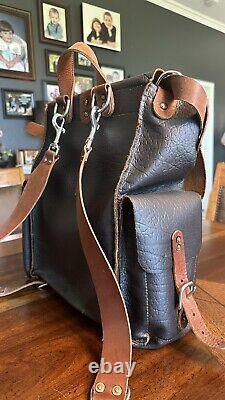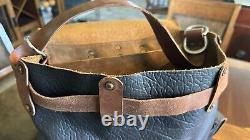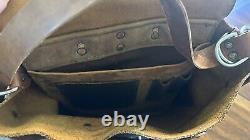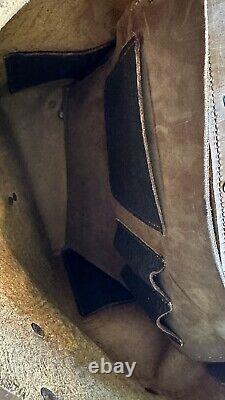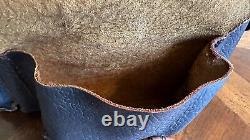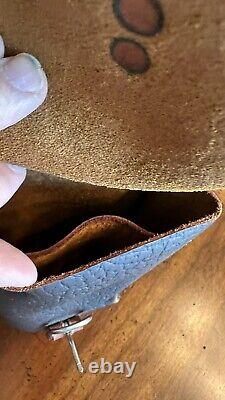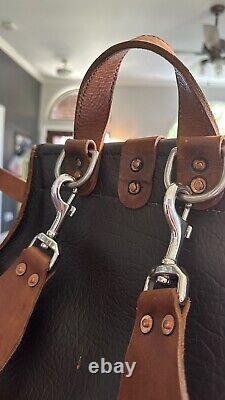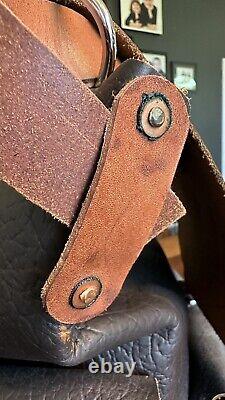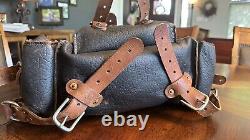 This is a unique, and likely one-of-a-kind Bison leather backpack. It's approx 16" x 11" x 6 and sturdy!
Stainless-steel hardware, and brass rivets, as seen in photos. Note, pockets on the bottom add approximately 4 in width if they were fully packed. There are many small pockets located within each larger pocket and the inside of the body. A 15 laptop can fit inside the designated area, or a larger one in the main area. The body of the bag uses a leather strap to draw it closed (included).
Carrying straps are adjustable for a small to large person. If there are any questions, or photos of something specific you would like to see, please ask. It's built to last, but if it ever needed a small repair or adjustments a quality leather craftsman would happily work on the correction.
Only comparable leather I have seen comes from Saddleback and other high-end companies.

---