Buffalo Shoulder Mount Taxidermy (North American Bison) HUGE! (biggest on Ebay)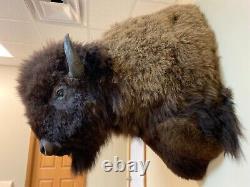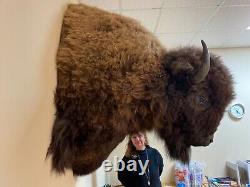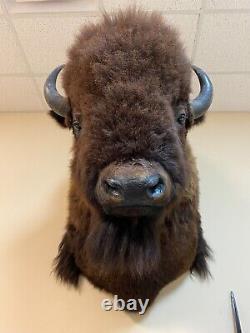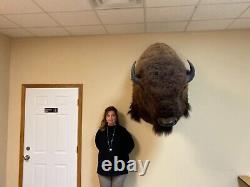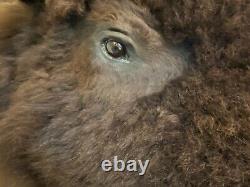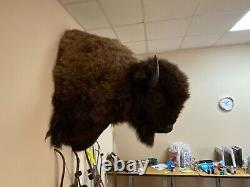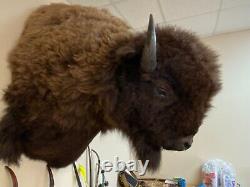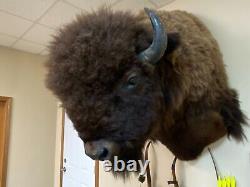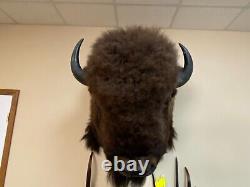 This is by far the largest Buffalo Shoulder Mount we've ever found. Professional Taxidermy features a XXXXL Buffalo/Bison shoulder mount of extraordinary realism (incredibly thick winter coat of hair).
It truly commands the room and is a genuinely monstrous beast.... You won't find a better Buffalo shoulder mount anywhere else!
Approximate dimensions: 4'-2" Deep X 4'-6" High X 31 wide, weight approximately 70 lbs. Pictures don't do it justice, as you can't get the realistic sense of scale.
For proportional perspective, woman in photo is 5-8.

---