Eternal Perspective Bison /Crocodile Leather Tote Bag with Turquoise Slab Tassel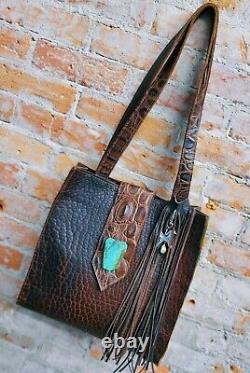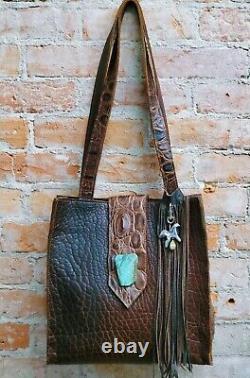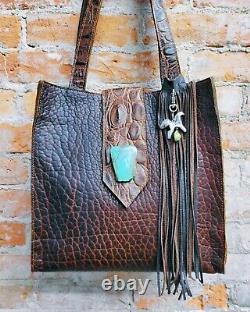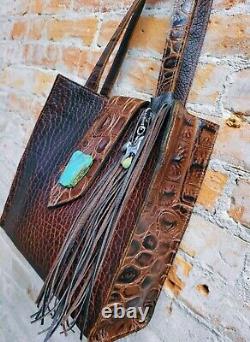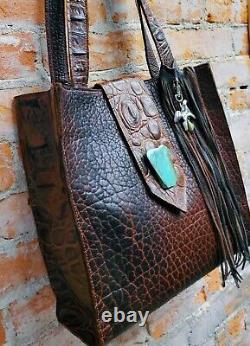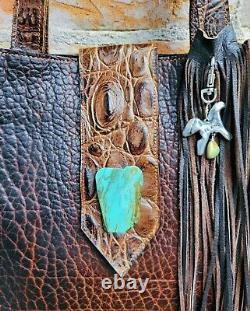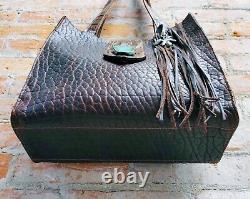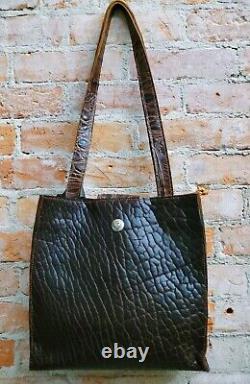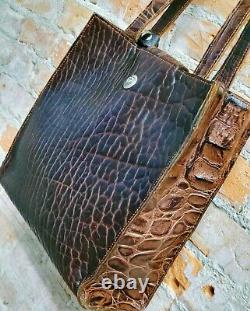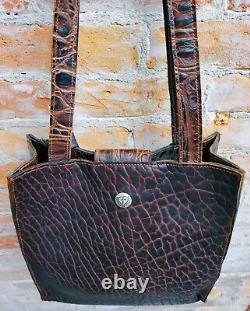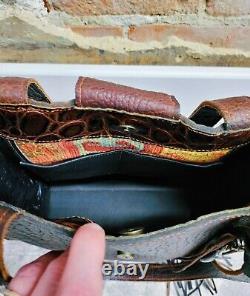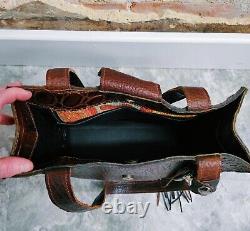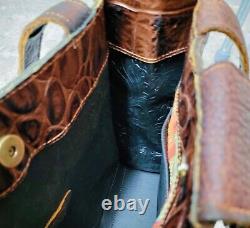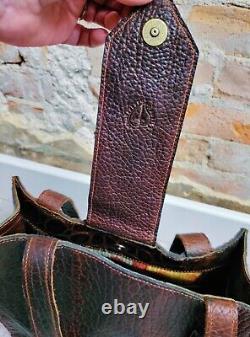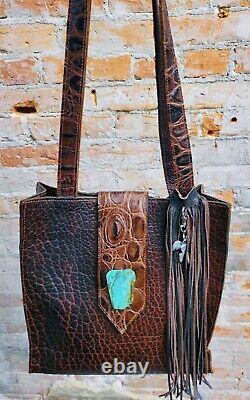 Introducing the Rebecca Handbag in Brown from Eternal Perspective - a true embodiment of rustic beauty and vintage charm. Crafted from the finest buffalo leather in a luxurious chocolate brown shade with gator-print sides for a unique touch, this handbag is both supple and durable, ensuring it will stand the test of time. Boasting dual magnetic closures, one inside and one outside, this handbag is fully secure.
The genuine turquoise slabs that decorate the snap strap add a pop of color and a touch of elegance. Antique hardware enhances the timeless appeal of this bag, while a fabric lining and inner pocket provide practicality. Measuring 11.5 x 11.5 x 5 inches, the Rebecca Handbag is perfectly sized for everyday use, yet spacious enough to carry all your essentials.
Handcrafted in Colorado, USA, by skilled artisans, each bag is a unique work of art. As the leather and semi-precious materials are naturally tanned, expect variations that make your Eternal Perspective bag truly one of a kind.
What's more, Eternal Perspective is committed to giving back to the community, so you can wear your bag with pride, knowing you're supporting a worthy cause. With the Rebecca Handbag in Brown, you'll be carrying a piece of history and a touch of elegance with you wherever you go.
100% American Bison Full grain Leather. Fixed Over the Shoulder Straps. Durable enough for years of daily carry or occasional use for the special night out. Overall bag dimensions 12" wide x 11" high single seem, bag will extend with contents.
Magnetic snaps and 2 divided interior pockets with pen slot. This bag is unlined and natural leather back is exposed. Removable snap on Leather tassel by EP. Buffalo wears like iron, this bag will last for decades and be handed down as an heirloom.

---