Fossilized Ice Age Bison Horn Pleistocene, ca. 250,000 to 10,000 years ago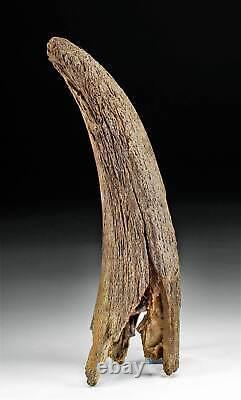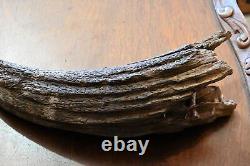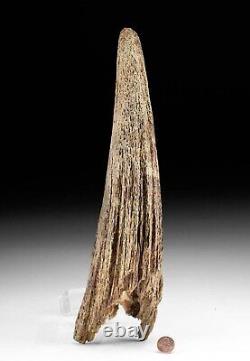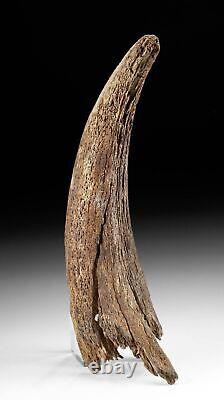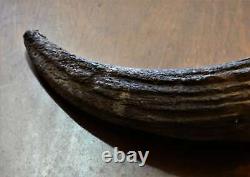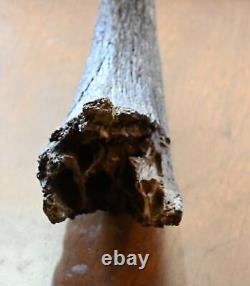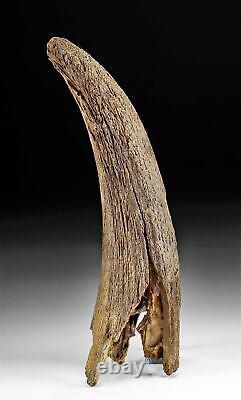 250,000 to 10,000 years ago. A fantastic, fossilized horn core from a prehistoric North American bison known as Bison antiquus. The horn curves inward, and the stratified layers of the core have developed a lovely deep umber hue. The rich and highly aesthetic color is a result of this well-preserved example being buried in sediment or gravel for thousands of years. The horns on bison are bone protrusions that are part of the frontal skull, covered in sheaths of keratin.
The keratin usually does not fossilize, so what we generally find in horn fossils are just the core bones - as in this example! The bovine family, which contains Taurids (cattle) and bisonids, diverged from a common ancestor with the water buffalo and African buffalo around 5 to 10 million years ago. The bison at some point migrated from Asia across the land bridge into North America. During the Ice Age, bison were much larger than their modern-day descendants! Size: 12.75" L x 3.25" W (32.4 cm x 8.3 cm). Please send the item back to us with tracking or insured.

---