True WILD YELLOWSTONE Bison Skull Wyoming buffalo head hunting taxidermy mount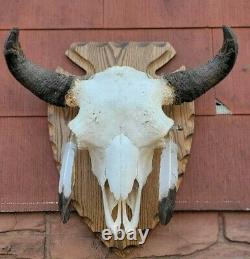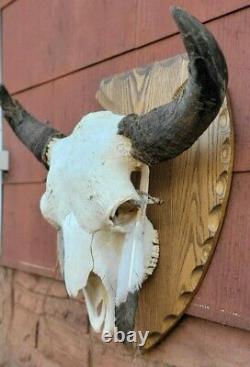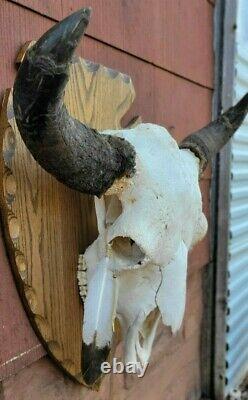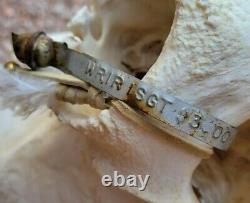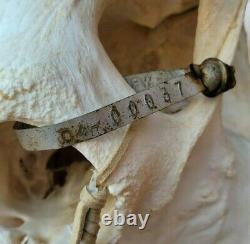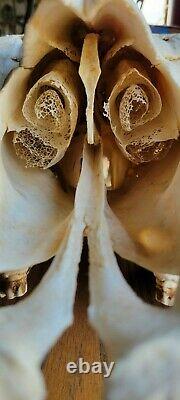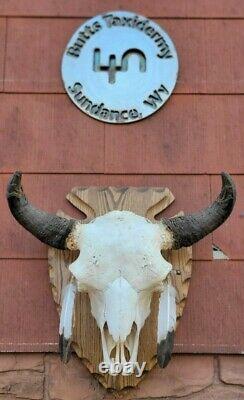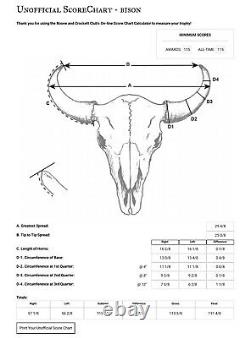 Here it is, your holy grail... One of a kind piece, absolute show stopper! Own a piece of true Wild West history.... An old, genuine Yellowstone Bison bull. The Yellowstone National Park bison herd is 1 of only 2 populations known to have continually persisted on their current landscape since pre-Columbian times, and only 1 of 2 herds in the world proven to remain genetically pure.
95% of bison are now privately owned, and all contain cattle ancestry. This is why the genetically pure Yellowstone Bison herd is an extremely rare and valuable population for conservation. Over the last century, the census size of this herd has fluctuated from around 100 individuals to over 3000 animals. The small population size has led to lack of genetic diversity, which remains the biggest threat to the continued survival of the pure Bison.
Today, less than 100 tags per year are given out to the areas surrounding Yellowstone. Luckily for the bison, they are smart enough to know the boundaries; approximately only 65% of those tags are filled each year.
This GIANT Yellowstone bison bull was taken in 2004. Wyoming Game and Fish determined this bull was approximately 13.5 years old when harvested.... A true King of Yellowstone. The Certificate of Authenticity is the silver tag permanently attached to the skull - Tag Number 00037 and searchable through WGFD records. Solid harvest data has only been available since 2007, making this pre-dated piece even more valuable. I also possess the matching shoulder mount to this skull. The skull holds the genuine horns, the shoulder mount has the genuine hide (and replicated horns). Please note the feathers are turkey, painted to appear as "eagle feathers".
As a professional taxidermist I can also attest that the quality of the skull is top-notch, as proven by the retained delicate nasal structures in the skull. Don't miss out, there will never be another specimin like this! Unofficial Boone & Crockett score: Gross 113 3/8", Net 111 4/8". Max width at horns: 29.5. Tip to tip horns: 25.
Crown to palette (length): 24. Width at top of eye sockets: 14.
Circumference at bone base of horns: 10.5. Circumference of horn base: 13. Horn length (base to tip on outside/inside): 16"/12".
Weight: 31 lbs (includes plaque and bondo inside skull, unfortunately I cannot separate these from the skull). If nearby, I will personally deliver.
This item is in the category "Sporting Goods\Hunting\Taxidermy\Large Animals". The seller is "buttstaxidermy" and is located in this country: US. This item can be shipped to United States.
Origin: From Animal
Brand: Wyoming
Type: Skull
Animal Type: Large Animal
Animal Species: Bison
Country/Region of Manufacture: United States

---